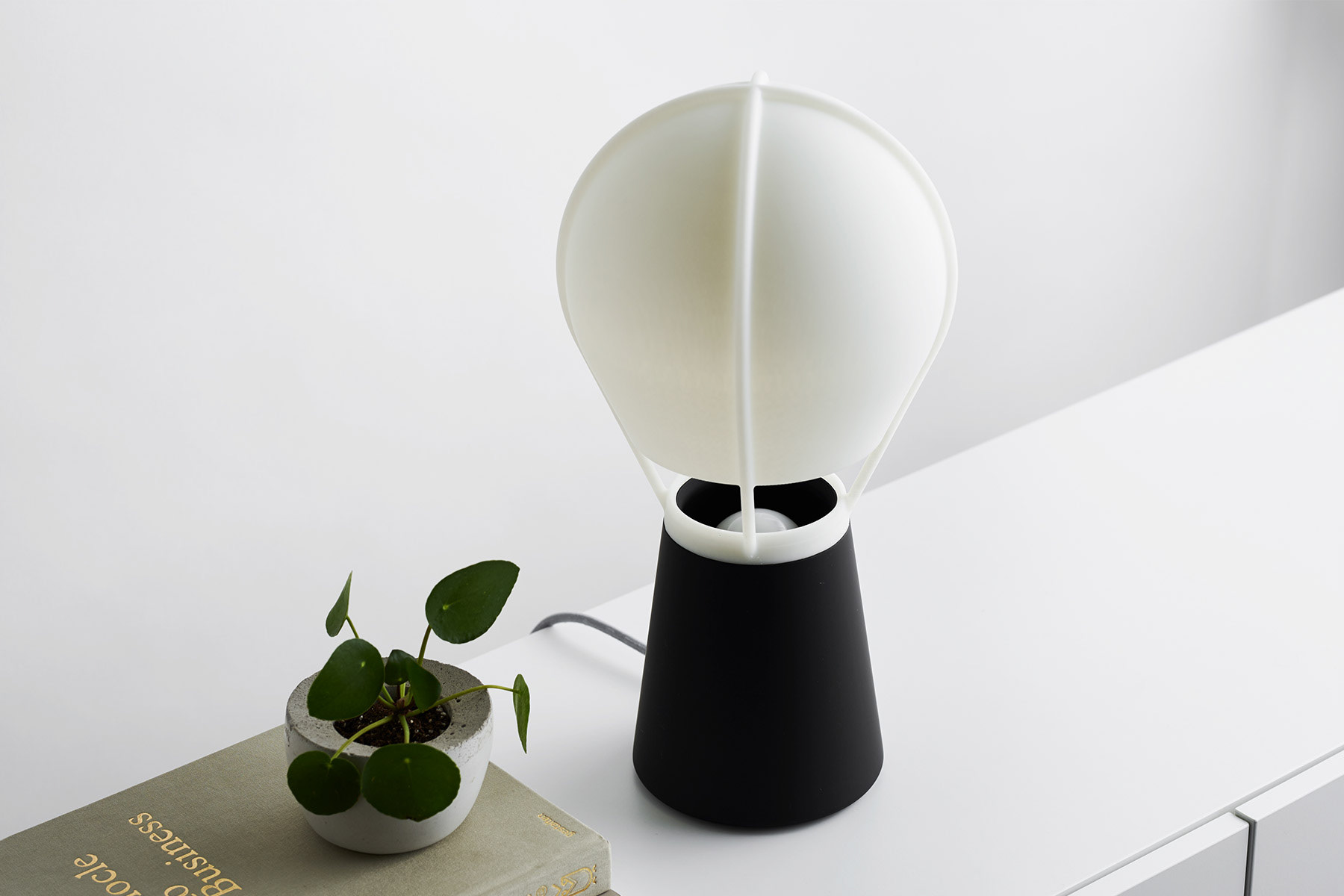 Baló is created using Gantri's Table Lights Product System, which provides a standard set of components, resources and toolkit to help designers develop high-quality products easily.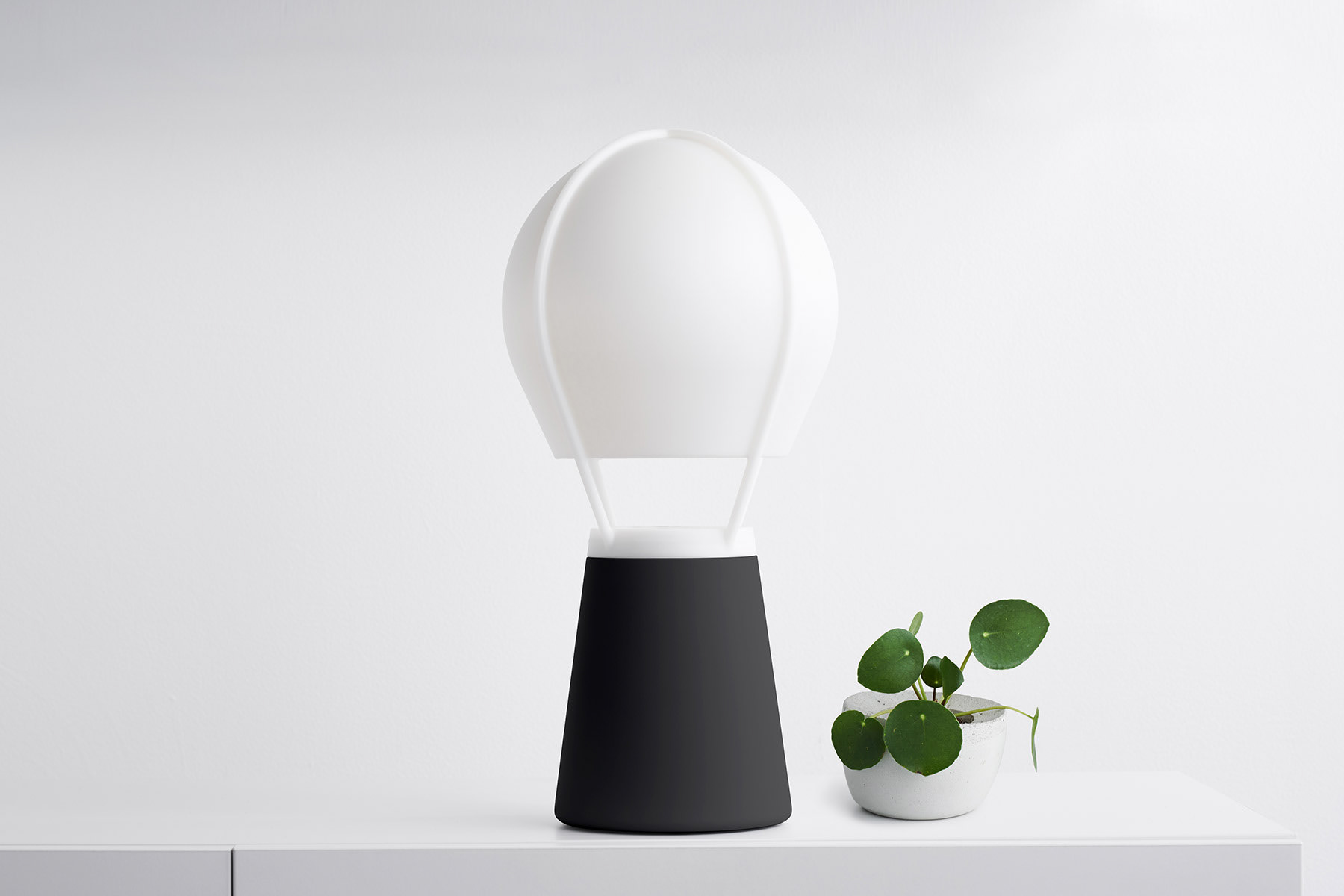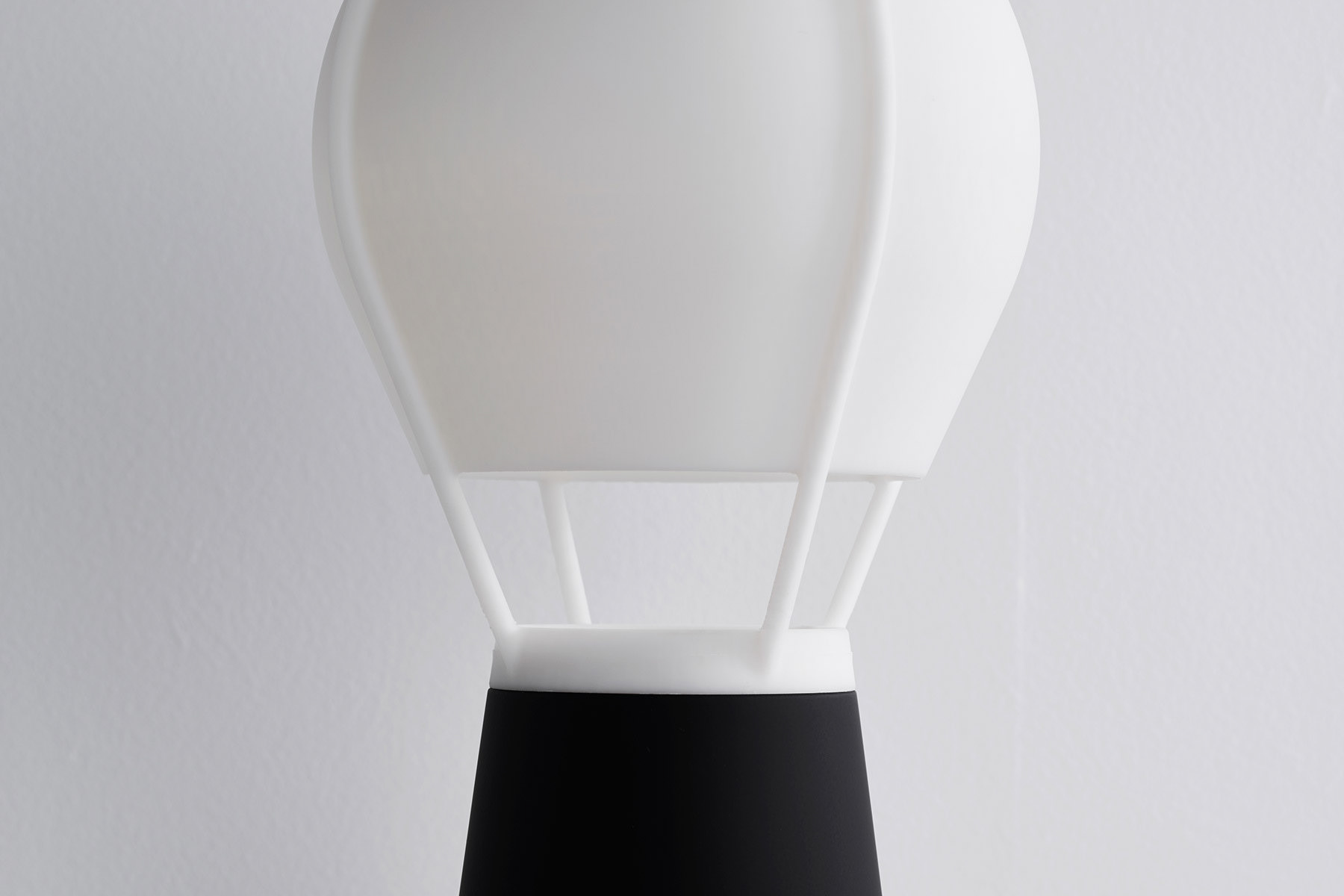 Baló is a delightful optical illusion. Its shade looks like a hot air balloon tethered to the base by four ropes. It gives the impression of being ready to float away any minute. Designers Mauricio Sanin and Kelly Durango enhanced this resemblance by placing its light source in the base, like the burner in the basket of a hot air balloon.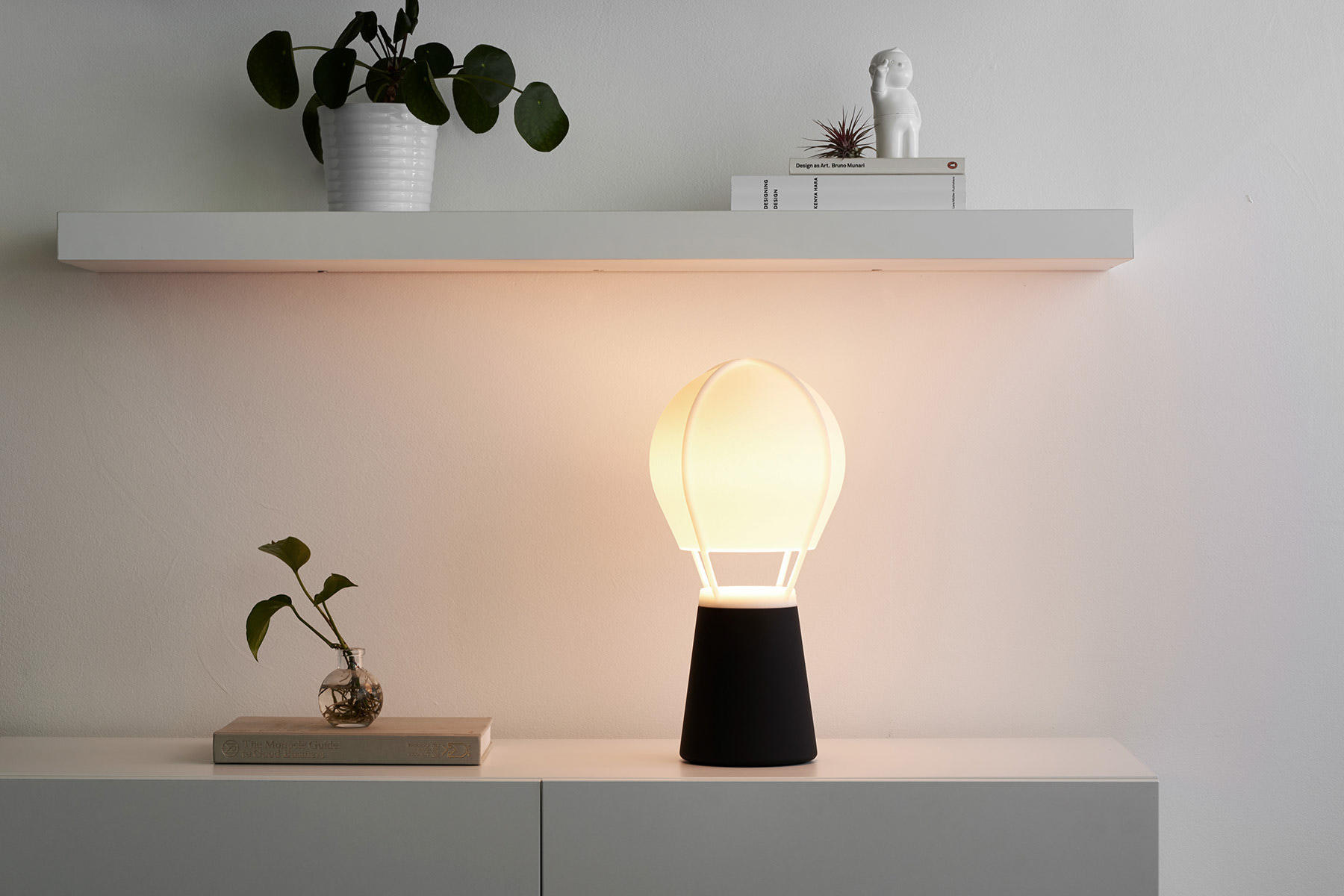 Mauricio Sanin and Kelly Durango are the cofounders of MOAK Studio, a contemporary industrial design studio based in Cali, Colombia. They are dedicated to making magical products that help build deep emotional connection between people and their homes. They carefully craft every subtle detail of their designs, believing that meticulous attention helps them create products people love. Mauricio has a master's degree in furniture design and Kelly has a master's in product design, both from ELISAVA Institute in Barcelona.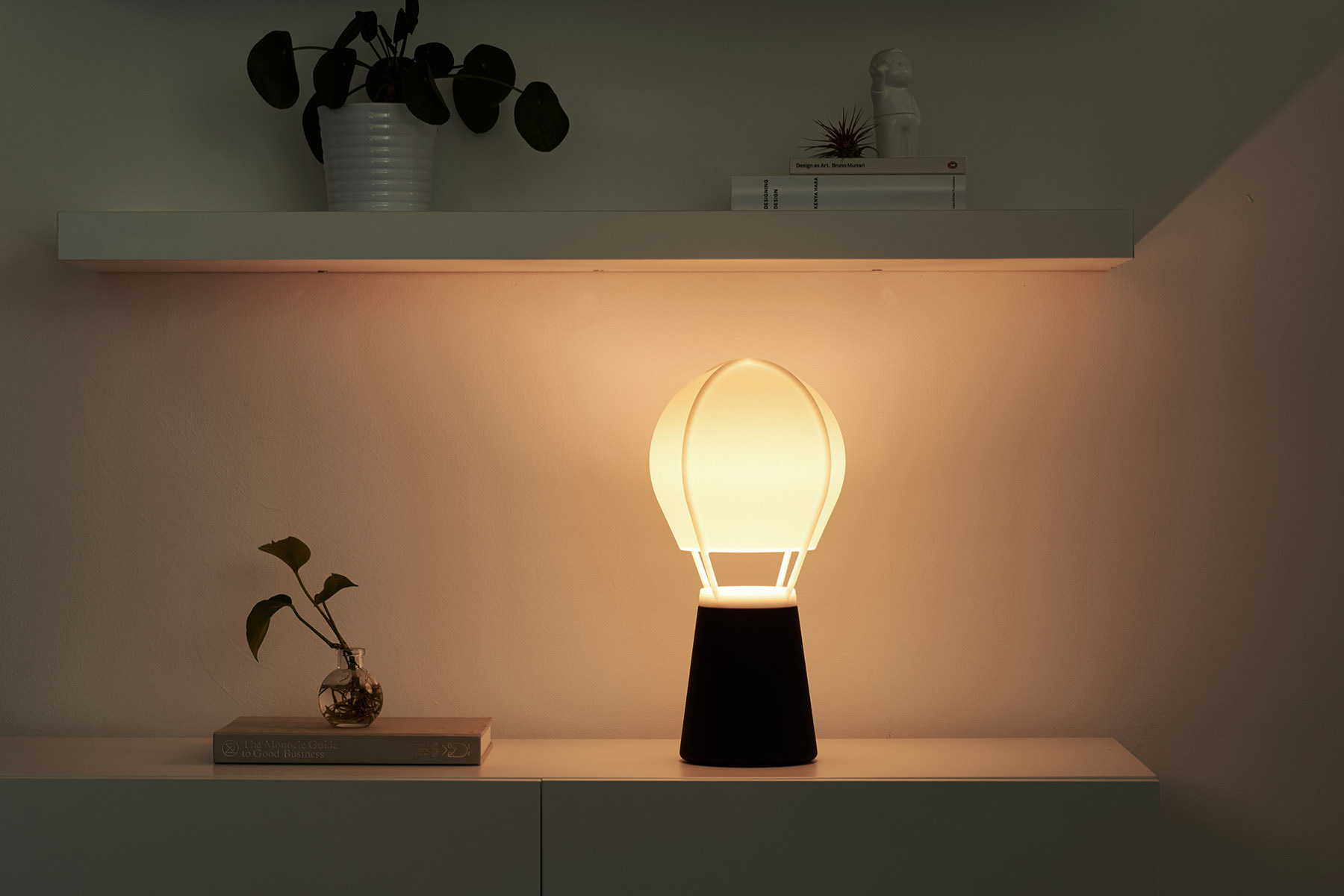 Baló was manufactured by Gantri in San Francisco. The body of the product is constructed with our in-house 3D printing technologies and then carefully hand-finished by local craftsmen to achieve a smooth luxurious finish. High quality pre-engineered components are then assembled with the body and quality checked before they are delivered to customers.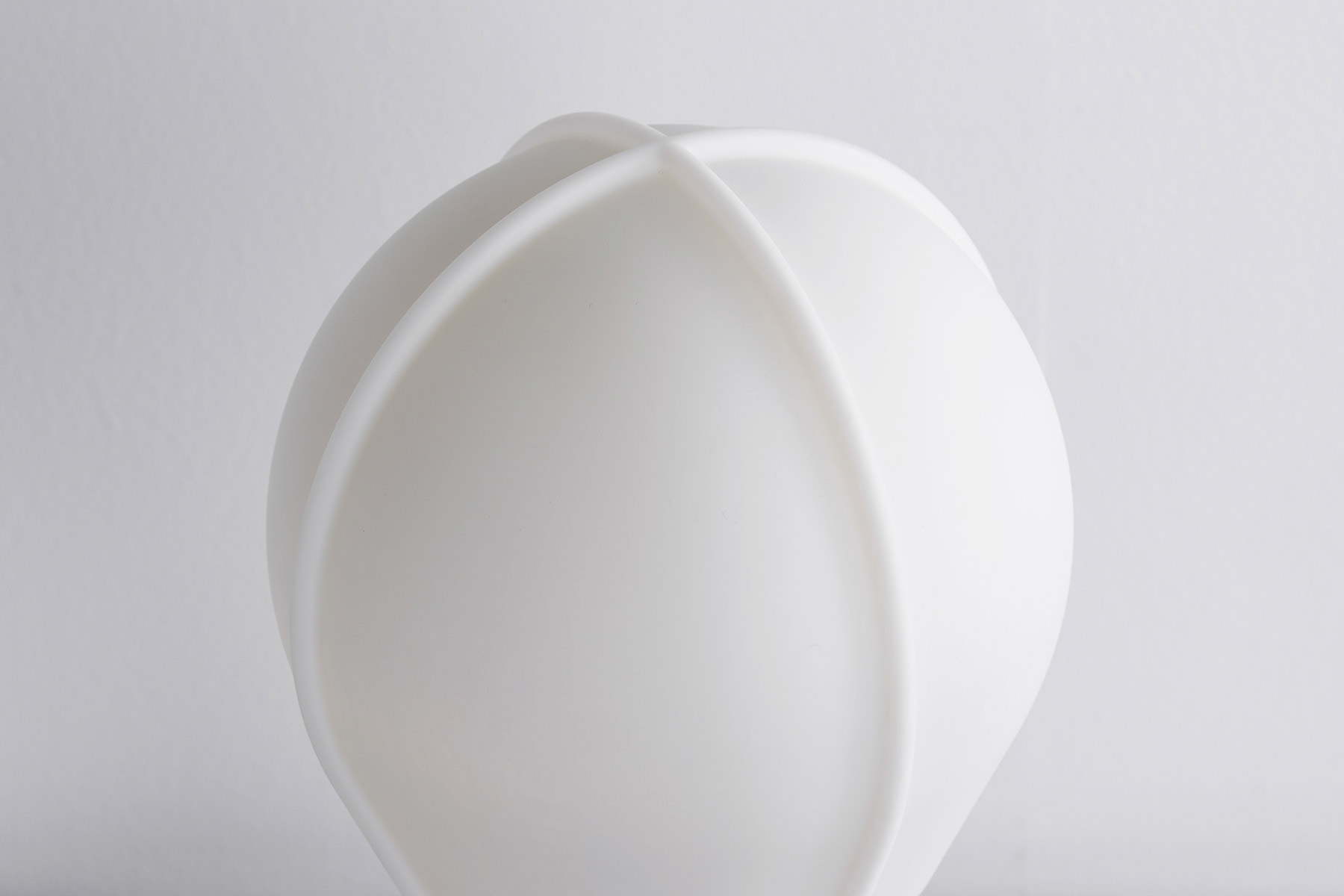 Gantri is a designer-first manufacturer based in San Francisco. Using smarter design and advanced 3D printing technologies, we help designers worldwide turn ideas into high-quality design products.